YOU EXPERIENCE BEING LABELED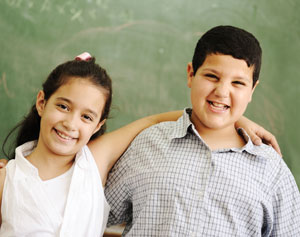 Recruit others to help you stand-up for yourself and let people know that their comments hurt. And, if you are avoiding healthy activities because of being stigmatized, ask for professional help.
Some individual strategies to deal with weight stigma include:
Educate others about the stigma of obesity to help challenge negative attitudes.
Obtain social support from others who are struggling with weight stigma, or from friends and family members who are supportive.
Instead of avoiding enjoyable activities because of negative feelings about your weight, set goals to ease these restrictions and participate more fully in these experiences.
Rather than feeling inferior, practice positive self-talk strategies that emphasize self-acceptance and positive self-esteem.
Be vocal about individual needs and positively assert these to appropriate individuals (e.g., requesting larger-sized medical gowns from a healthcare provider).
Communicate to the perpetrator of bias that his or her comments were inappropriate and hurtful, and that nobody deserves such unkind remarks, regardless of their weight.
Talk to a therapist to help identify effective ways to cope with stigma and to replace self-defeating thoughts or self-blame with healthier ways of coping.
It is important to note that there are many different strategies of coping with weight stigma and some strategies may be more or less effective with different types of stigmatizing situations.
Source: Obesity Action Coalition Understanding Obesity Stigma brochure